Bible Verses About Lying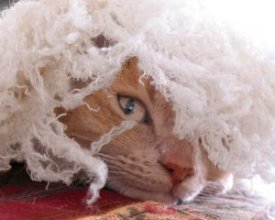 • Truthful words stand the test of time, but lies are soon exposed.

Proverbs 12:19

NLT


• Telling lies about others is as harmful as hitting them with an ax, wounding them with a sword, or shooting them with a sharp arrow.

Proverbs 25:18

NLT


• A man who tells lies about someone will be punished. He who tells lies will not get away.

Proverbs 19:5

NLV


• But cowards, unbelievers, the corrupt, murderers, the immoral, those who practice witchcraft, idol worshipers, and all liars - their fate is in the fiery lake of burning sulfur. This is the second death.

Revelation 21:8

NLT


• You must not pass along false rumors. You must not cooperate with evil people by lying on the witness stands.

Exodus 23:1

NLT


• Don't testify against your neighbors without cause; don't lie about them.

Proverbs 24:28

NLT


• But if you are bitterly jealous and there is selfish ambition in your heart, don't cover up the truth with boasting and lying.

James 3:14

NLT


• Don't lie to each other, for you have stripped off your old sinful nature and all its wicked deeds!

Colossians 3:9

NLT



---

You might also like:
•Bible Verses About Gossip
•Bible Verses About Honesty
•Bible Verses About Forgivness
---
Have A Bible Verse To Add To This List?
Share your favorite bible verse with others and add to our list!
What Other Visitors Have Said
Click below to see contributions from other visitors to this page...

life
its just one of those things, we lie and tell the truth, it happens everyday :)
proverbs 12:22
Lying lips are an abomination to the lord, but those who act faithfully are his delight. Proverbs 12:22
lying
The Lord detests lying lips, but he delights in men who are truthful. Proverbs 12:22 NIV
lying
but coward,unbelievers,the corrupt,murders,the immoral,those who practice withcraft, idol worshipers, AND ALL LIARS-THEIR FATE IS IN FIERY LAKE OF BURNING …
JESUS
love jesus not the wicked
josha somethin
don't lie!!!!
---
Top of Bible Verses About Lying
Back to Bible Verses By Subject
Home Page