How to Create Your Kids Bedtime Routine & Make it Work


Kids thrive with a regular routine and a bedtime routine is not different.  You can easily set one up that you use every night, and it will cut out your kid's bedtime drama.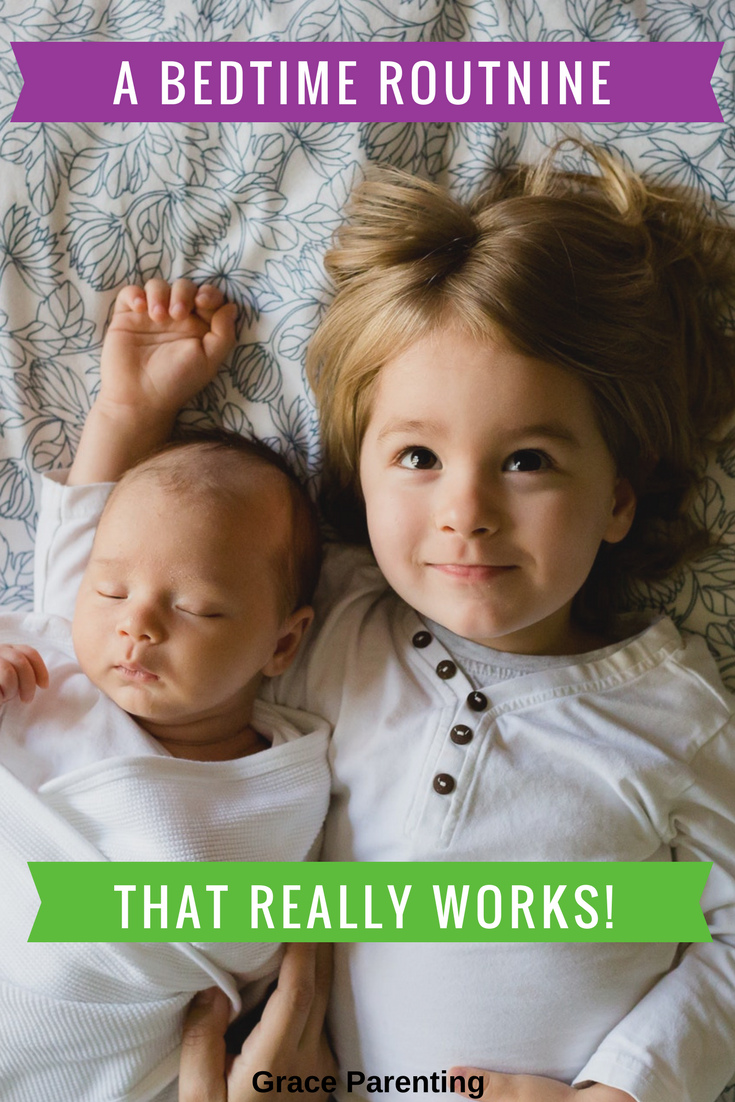 ---
Check it out: The Bedtime Planner - A Parent's Guide to Planning a Stress Free Child's Bedtime
---
Why your kids need a bedtime routine
Children love routine! Studies have shown that children with a regular bedtime routine have more of a sense of security.  A routine helps children of all ages feel more secure and builds confidence within their day to day life activities.  
BEDTIME ROUTINES GIVE:
You bonding time with your kids
Predictability by getting rid of the unknown  
Eliminates bedtime stress
Decreases the level of fear
Stops the feelings of anxiety
Cutes out the power struggle
Helps to prepare children for bigger challenges
Makes them feel like they have control, thus, less behaviours 
Having a regular bedtime routine gives kids the opportunity to be cooperative because they know what to expect.  With a routine you are setting them up for nightly success.  This is always a good thing!

Benefits to a bedtime routine
There are clear benefits for your children to have a bedtime.  Studies have concluded that kids with a regular bedtime routine have an advantage over children that don't.
Long term health benefits
Better school grades
Less behaviour problems
Increases coping skills
Getter sense of feeling safe and secure
---
Check it out: The Bedtime Planner - A Parent's Guide to Planning a Stress Free Child's Bedtime
---

What a bedtime routine teaches kids
Everyday, kids are learning so many things from, how to share toys, to spelling their name, to how to hit a baseball. When you  have no consistency surrounding your child's bedtime routine, you are steal away from them great learning opportunities. Here's what children, from all ages, can learn from having their own bedtime routine.
Helps to develop self-discipline
How to take care of their bodies
Developes a sense of mastery and accomplishment
How to succeed at self-control
How to control their environment in a good way
How to create good habit's
How to cooperate with others
Give your kids these great learning opportunities!
Sign's your kids bedtime isn't working
How do you know if your bedtime routine isn't working?  There are many things that could be going wrong with your routine, (if you have one) but, here are the most obvious ones:
1.  Fights: Regular bedtime battles (at least 3-4 times a week)
2.  Frustration:  If your kids become frustrated with you when you ask them to stop what they are doing and go to bed.  There is not predictability which leads to your kids getting frustrationed and angry when you randomly stop their playtime.
3.  Fear: Before fear can take hold, first comes worry, stress, and anxiety.  Children's brain's are not equipped to deal with these kind of emotions like we do. Look for any signs that might be causing worry, stress, or anxiety so you can eliminate or minimize them.
When you see either, fighting, frustration, or fear (or all three) associated with your child's bedtime then, it's time to evaluate your nighttime routine.
Need help with your child's beditme routine?
| | |
| --- | --- |
| | I've created an easy to follow bedtime planner to help guide you through creating the perfect bedtime routine for your children.  It's a simple step-by-step plan to help you make a stress-free bedtime routine with for toddlers to tweens. |