12 Bible Verses for Thanksgiving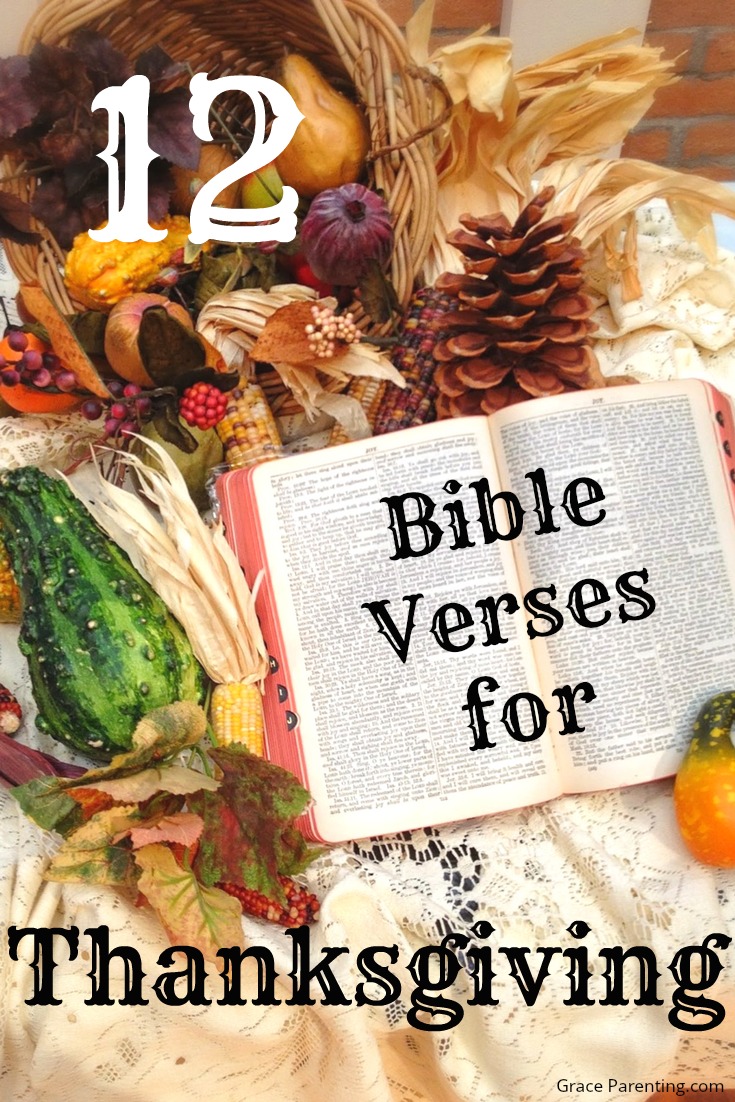 Gobble down on God's word with these bible verses for Thanksgiving or, check out some Thanksgiving crafts that you kids can make.
Thanksgiving Scriptures
1

Give thanks to the Lord, for he is good!  His faithful love endures forever.

Psalm 107:1




2  

Be thankful in all circumstances, for this is God's will for you who belong to Christ Jesus.

1 Thessalonians 5:18



3  

But giving thanks is a sacrifice that truly honors me.  If you keep to my path, I will reveal to you the salvation of God.

Psalm 50:23




4

Enter his gates with thanksgiving; go into his courts with praise.  Give thanks to him and praise his name.

Psalm 100:4



5

Let us come to him with thanksgiving.  Let us sing psalms of praise to him.




Psalm 95:2




6

And whatever you do or say, do it as a representative of the Lord Jesus, giving thanks through him to God the Father.

Colossians 3:17



7

And give thanks for everthing to God the Father in the name of our Lord Jesus Christ.

Ephesians 5:20




8

O our God, we thank you and praise your glorious name!

1 Chronicles 29:13



9

Sing out your thanks to theLord; sing praises to our god with the harp. 

Psalm 147:7




10

I will thank the Lord because he is just; I will sing praise to the name of the Lord Most High.

Psalm 7:17
11

We always thank God for all of you and pray for you constantly.  As we pray to our God and Father about you, we think of your faithful work, your loving deeds, and the enduring hope you have because of our Lord Jesus Christ.

1 Thessalonians 1:2-3




12

Don't worry about anything; instead, pray about everything.  Tell God what you need, and thank him for all he has done.

Philippians 4:6



Have A Blessed Thanksgiving!
---
---
---