Get this all-in-one Ultimate Sleep Guide if you are looking for a simple system for your child's bedtime that will make your nights go from chaotic and frustrating to stress-free and enjoyable!

Are you looking for the answers to help solve your child's bedtime problems?
Have you read a bazillion articles on what to do? 
Are you tired of...
If you answered YES to any of the above, you will love the Ultimate Bedtime Guide!

The exersices in this planner are simple and easy to follow. They will walk you through short, step-by-step guides and question that will help you to create the most amazing bedtime for your child.

How It Works...

The Ultimate Bedtime Guide is a easy workbook to help you discover where you are missing the mark with your child's bedtime and HOW to fix it.
It's designed to help parents create amazing sleep habits for ages 2-10.
This simple bedtime system is for every mom who needs help with her child's bedtime!
What's Includes:
~ A step-by-step guide to planning your child's unique bedtime routine.
~ How to tell, if you're making serious bedtime mistakes that stop your child from going to sleep.
~ A plan to simplify your child's routine to create less stress.
~ How to determine if your child's bedtime is right for them.
~ Printables to help with bedtime behaviors.
~ Action steps to help your child sleep.
~ Prompts to help you go deep into sleep issues that might be holding your child back from sleeping well.
~ Everything you need to set up your child's bedtime routine for success.
---



Who am I to be teaching you this?



I'm Nadine, mom + homeschool teacher turned sleep expert.
My specialty? I simplify sleep strategies for families from a Christian perspective for mom's like you.
I love helping mom's take the guesswork out of their child's sleep problems.  All done with God's gentle guidance and grace.
My tips on children's sleep have been collected over years of experience.
I have learned through many failures, and success with my own families sleep issues.
With experience in kids being terrified throughout the night, helping them learn to sleep through the night, and how to get them out of your bed, once and for all! (except for the odd occasion)  
You name it, I've probably had to deal with it.  And, I would love to help you overcome your child's sleep problem, too!
The most important thing I have learned throughout my many years of trials, errors, and lot's of research, is that each little individual in your home has a unique sleep pattern, and as a mom, you have to learn how to navigate through it.
That's why I'm sharing my experience and knowledge to help other mother's like you, in your journey on how to help your kids sleep better.

Are you ready to help your child sleep better tonight?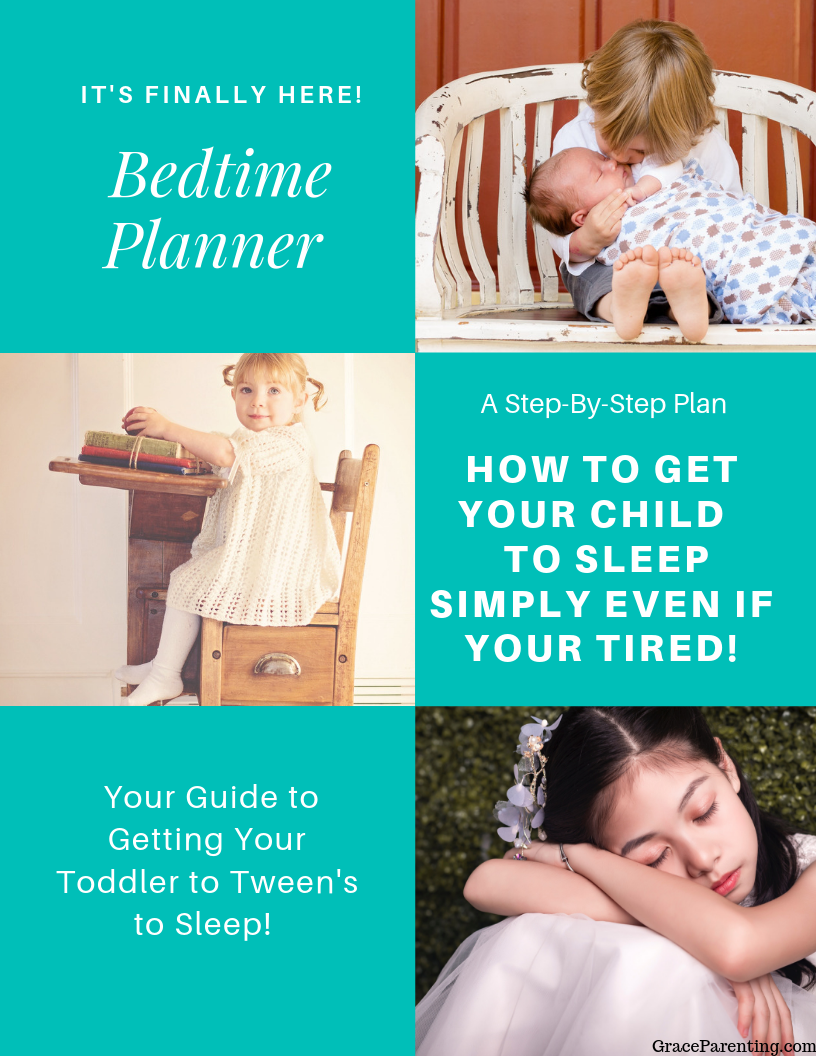 Grab your copy of my Ultimate Bedtime Guide and get started today!